Which degree should I study?
Read about the types of degree you are interested in to see which subjects may be good preparation at sixth form or college.
By clicking 'Now choose your subjects' at the bottom of the page you can experiment with different combinations. 
Before starting, you should read our terms of use.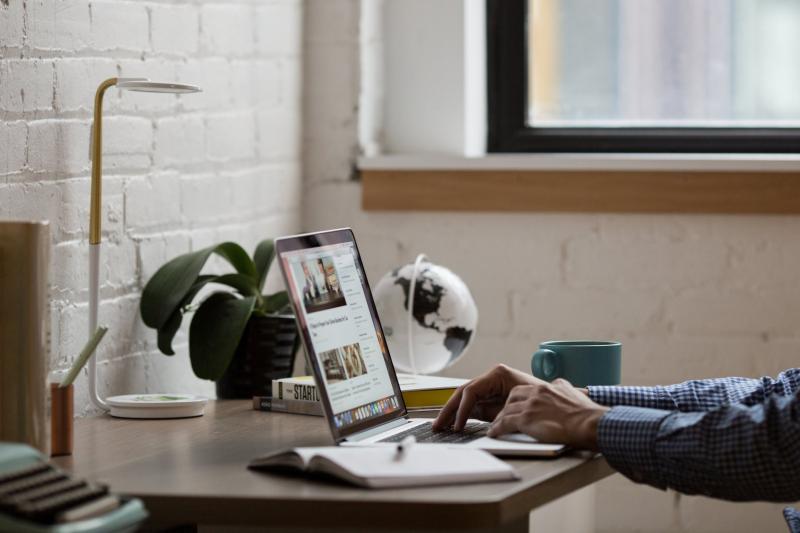 Science and maths
Degrees in sciences, technology, engineering and maths are sometimes referred to as STEM degrees. For these courses, universities often expect you to have studied specific subjects at school or college, or a specific combination of subjects. The sciences – chemistry, biology or physics – and maths, including further maths, are a good place to start.
While some courses want applicants who have focused on these sorts of subjects at sixth form or college, it's worth bearing in mind that others may prefer applicants to have studied a variety of subjects. For example, one or two science subjects, plus art, English, music, history and/or a language. Make sure you check specific course requirements carefully.  
Many STEM degrees fall into one of three disciplines: biological and life sciences, physical sciences (which includes engineering) and medicine, dentistry and veterinary sciences.
Biological and life sciences
Biochemistry, biomedical sciences, environmental sciences, (physical) geography and pharmacology are some examples of biological and life sciences degrees. Some of these courses are geared towards specific careers, for example, working as a pharmacist or dietician, while others place a strong emphasis on research, such as biochemistry or pharmacology.
Taking chemistry and biology at school can help students access a wide range of these degrees.
Physical sciences
Physics, materials science, forensic, archaeological sciences and geology are just some examples of physical sciences degrees.
Students interested in these types of courses may be expected to have studied maths, physics, biology and/or chemistry, although you may also be able to take an arts subject, for example, or a language. Check individual universities' requirements carefully.
Medicine, dentistry and veterinary sciences
Medicine, dentistry and veterinary science degrees are competitive.
For medicine, if you do chemistry, biology and one from maths or physics you will keep all the medical schools open to you. If you do chemistry and biology, you will keep open the vast majority. If you do chemistry and one from maths and physics, you will significantly reduce your range of choices.
For dentistry, most courses require chemistry and biology, but some require maths or physics as well.
For veterinary science, taking chemistry and biology and one from maths or physics should leave all universities offering this subject open to you.
For some courses, it may be possible to include a non-science or non-maths subject in your overall combination but check carefully.
Some medicine and dentistry courses also use admissions tests such as the UK Clinical Aptitude Test (UKCAT) or the Biomedical Admissions Test (BMAT).  Work experience can also help you better understand these professions and give another dimension to your university application.
Find out more from British Medical Association, British Dental Association or British Veterinary Association.
Social sciences (the study of society and relationships)
Social sciences include anthropology, business, economics, (social/human) geography, law, politics and sociology. These degrees involve the study of human society and social relationships.
The topics social scientists study vary a lot, which means that subject requirements vary a lot too. For example, maths may be considered good preparation for courses that involve frequent use of statistics, such as economics, but won't be necessary for others. For some social science degrees, such as geography, some universities may expect you to have taken the same subject at school, while others won't. Other courses have no requirements but may suggest subjects that could be useful.
Using Informed Choices and looking at universities' websites will help you explore your options.
Creative arts
Music, photography, art, dance, drama, film-making, design and fashion are all examples of creative arts degrees. Studying similar subjects at school or college may be useful and you should consider what other preparations can support your choice. This could involve taking music performance grades, building up an art portfolio through a foundation course or attending an audition, workshop or interview. Whatever subject you're choosing, make sure you check what additional experience and skills are required to study it. More information on preparing for creative arts degrees can be found here.
Humanities (the study of human culture)
Humanities degrees involve the study of human culture. English literature, history, philosophy and comparative religion are some examples.
Some courses may require you to have studied the subject at sixth form or college, which is often the case with history and English literature. Others have no specific requirements but may suggest taking related subjects as good preparation. Maths can be useful for some subjects, for example if you are interested in pursuing a degree in philosophy. Sometimes, universities want to see that you have built up your essay writing skills. It's always best to check individual university requirements carefully.
Languages
At university you can study languages from around the world, from French, German or Spanish, to Russian and Japanese. There are also opportunities to study a language alongside a second subject as part of a joint honours degree.
Some courses will require you to have experience of that particular language. For others, experience studying a different language may be enough and you may be able to start a new language from scratch. Joint language degrees (such as French and Spanish, for example) do not always require you to have studied both before you get to university. Check the subject requirements for individual courses carefully.
Studying more than one subject
Many degrees are available as part of a joint, multiple or combined honours programme, where students take more than one subject at the same time, combined into a single degree. Common examples include French and Spanish, maths and computer science or politics and international relations. Some degree courses allow students to create bespoke programmes incorporating both arts and sciences subjects. These kinds of options offer students a range and depth of knowledge with greater control over their own learning. You will be expected to meet the requirements of all the subjects you wish to combine.
Thinking of studying at a Russell Group university in Scotland?
Most Scottish undergraduate degrees last for four years. Students study a broad range of subjects in the first two years before going on to specialise in the last two. You may be able to apply to join the degree in second year; this normally depends on achieving high-level grades in Advanced Highers, A Levels or their equivalent.
As Scottish degrees tend to be broader, Scottish universities tend to look for students to have studied a range of subjects. However, vocational and professional courses such as dentistry, medicine, veterinary medicine and architecture may have more specific requirements.
There are two Russell Group universities in Scotland – University of Edinburgh and University of Glasgow. Visit their websites for more information.