Frequently asked questions
Still have a query about subject choice? Check our FAQs below.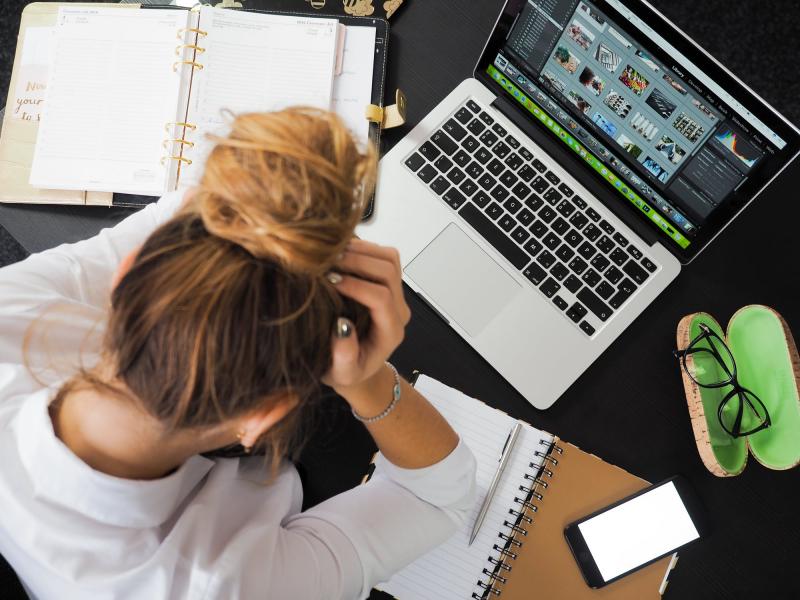 Why is subject choice important?
The subjects you study at sixth form or college will influence the degrees which are open to you at university and potentially your future career. Different universities can have different requirements so you should always check the specific subject requirements for degrees you are interested in.
Are there degrees that have no subject requirements?
Yes. There are a number of degrees that don't usually have subject choice requirements. We'll show you some of these when you test different subject combinations through Informed Choices, although it's always best to check specific course requirements carefully.
Why does the Informed Choices subject tool allow pupils to select A Levels but not other qualifications?
Students are welcome at Russell Group universities with qualifications from across the UK. However, as the majority of students who apply do so with A Levels, it makes sense for Informed Choices to allow pupils to test out different A Level combinations to see which degrees they open up. 

We know that some students will be taking other qualifications, such as BTECs. Find out more about different types of qualifications here or visit individual universities' websites.      
 
What about qualifications from Wales, Scotland and Northern Ireland?
Students are welcome at Russell Group universities with qualifications from across the UK.
Some will take the Welsh Baccalaureate Skills Challenge Certificate, which carries the same number of UCAS points as an A Level, into account, and may make an offer based on two A Levels plus the Skills Challenge Certificate. However, they frequently have different requirements so make sure you check carefully before deciding what to study.
Russell Group universities across the UK also accept both Scottish Highers and Advanced Highers. However, it's important to check whether there are subject or grade requirements. Please see our information on Scottish qualifications here. 
As Northern Ireland offers A Levels, the requirements will be similar to those offered in England. However, it's worth bearing in mind that exam boards in Northern Ireland - and in Wales - continue to offer AS Level and the A2 (a full A Level) as one qualification. Revised AS Levels contribute 40% to the overall A Level grade.
I don't know what to study at degree or A Level. What should I think about when choosing my subjects?
Start with the subjects that you like and are good at. Your teachers will be able to help with this. It's also worth considering whether there is a specific career or job that appeals to you and finding out what qualifications you might need for it. Get access to careers advice here, and find more on the different kinds of degree here.
Will I have to take any entrance tests as part of the university application process?
Some courses will require you to take an entrance test in order to determine your ability to study for that subject at undergraduate level. Check with individual universities whether they will ask you to take a test. The five most popular tests are:
Biomedical admissions test (BMAT) – this will help you to show your potential to succeed on medical and health-related courses. It tests your ability to apply scientific and mathematical knowledge, as well as problem solving, critical thinking and written communications skills.
Law National Aptitude Test (LNAT) – this will help you to understand whether a career in law is for you. It tests verbal reasoning skills, ability to understand, interpret and analyse information, and inductive and deductive reasoning abilities.
Sixth Term Examination Paper (STEP) – this is designed to test candidates on questions which are similar in style to undergraduate mathematics. Students may be asked to take this test as part of a university offer.
Thinking Skills Assessment – this measures your ability in critical thinking and problem solving, which are useful for studying at university level.
University Clinical Aptitude Test (UCAT) – this is used by some universities for their medical and dental programmes to select applicants with the most appropriate mental abilities, attitudes and professional behaviours for new doctors and dentists to be successful in their career.
Are there subjects that universities don't accept?
University websites will tell you if there are any specific subjects that are not acceptable or subjects that are only suitable if taken in combination with others.
Is a modern foreign language at GCSE or equivalent required for entry to Russell Group universities?
Our members value language skills but there is no universal entry requirement for students to have studied a modern foreign language at GCSE or equivalent. Check whether there are any course-specific requirements.
Do I need AS Levels as well as A Levels?
Most Russell Group universities won't ask you for additional AS Levels on top of your A Level grades. Check individual university websites and course information. You can find out more about different qualifications here.
Do Russell Group universities accept vocational qualifications?
Russell Group universities accept this type of qualification where it's appropriate for a course. Some universities will allow direct entry onto degree courses for students with BTECs but may expect a student to have taken appropriate A Levels and GCSEs as well. This does not apply to all courses or universities so be sure to check the requirements for individual universities on their website.
In Scotland, foundation apprenticeships will be accepted as equivalent to one additional Higher grade subject for applicants to degree programmes in arts, social sciences, science, engineering and accountancy. However, they are not accepted for entry to law, medicine, dentistry or veterinary medicine.
Entry requirements vary between courses and universities, so check individual websites before making the decision to study a vocational qualification.
How do Russell Group universities view the Extended Project Qualification (EPQ)?
The EPQ is a single piece of work that requires evidence of planning, preparation, research and independent learning. These are skills that are valuable for studying at university. Some Russell Group universities will make you a lower grade offer if you have a good grade in the EPQ. Even if it is not part of the offer, it can be used in your personal statement or interview to demonstrate your interest or aptitude in the subject.
Where can I find the list of facilitating subjects?
The Russell Group previously published a list of subjects which can be particularly useful for pupils who aren't sure what to study at university. These subjects are considered essential for many degrees and so can open lots of doors.
Now that we have created our new Informed Choices website, it is no longer necessary to publish such a list. Here you can explore the various degrees and subject areas you're interested in – as many as you like – to build up a more personalised picture of the subject combinations which suit your talents and ambitions.  
We have sometimes heard other people suggest that facilitating subjects are the only subjects pupils should consider to get into a Russell Group university, or that you must take them for any degree. This has never been the case.
To find out more about how different subject combinations can prepare you for different courses, read more about the degree courses you could study.   
What options are there if I haven't taken the A Level or equivalent qualifications required for my chosen degree course?
Entry requirements vary between different universities so if you find that you have not taken subjects which are listed as "essential" for the degree course you want to take, you should check individual universities' entry requirements through UCAS or on universities' websites. You may still meet the requirements at some institutions.
Alternatively, you can explore other routes to accessing the degree course of your choice. Many universities, including those in the Russell Group, offer foundation years which are open to students who don't have the required qualifications for direct entry onto their chosen degree.